Many people around the world wish to learn music but there are very few resources from where you can learn. Most of the musical instruments are very costly to afford and people who have a lot of interest in it cannot learn because of too much price of those instruments. One of the most lovable instruments in the world is piano, the sound of it is very sweet calm and relaxing but if you wish to buy a basic piano for yourself it will cost you around 11-55 lakhs and if you look out for a grand piano it will cost you around 1.8 crores, so it is a highly costly instrument. In this digital world you there a majority of stuff you can get in every digital platform, so if you cannot afford a piano you can try out best piano app android by just installing it on your device. Find out the best collection below:
Known as the best piano learning android apps you can install in your android smartphone the Piano Tiles 2 is just amazing. This app offers sliding music tiles rather than a typical piano unlike other apps, you just need to click on the black tiles and hence tapping all the tiles you can hear amazing music. Piano Tiles 2 is a kind of game as well if you miss any tile you have to restart the sequence again.
As the name refers Piano free is a free piano learning simulator app that offers virtual musical instrument. If you wish to learn piano as a beginner, the best part of this app is that you can record your music and then share it to your friends as well, there are many options where you can customize, add sound effects and many more which makes piano free best piano app android.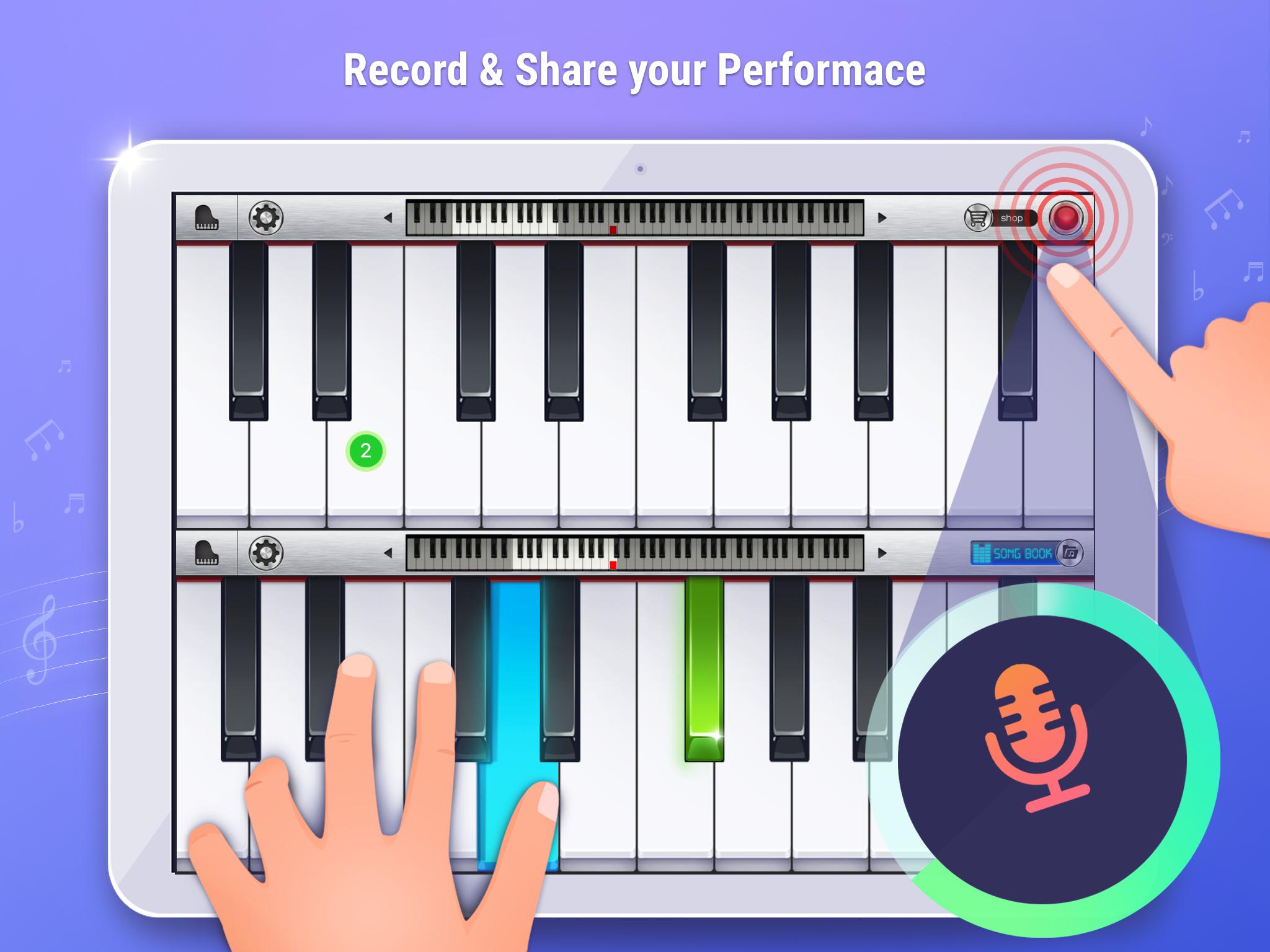 If you want to learn piano in other languages apart from English then the Pianist HD is the best app you can download for your android smartphone. It supports more than 15 languages which include, German, Russian, French and many other languages from other countries. This app has 128 Musical MIDI instruments with over 50,000 songs and featured with other customization's as well.
The piano is a great musical instrument to learn, if you can't afford the physical instrument which will cost you lakhs and crores, then you can go for best piano app android and start learning the music. Thank You for reading.